Download the conference program: AntFemProgram

Unless otherwise noted, all events are scheduled in Curtin Hall 175, UW-Milwaukee, 3243 North Downer Ave.
THURSDAY, APRIL 10
1:00-3:00pm Registration
3:00pm          Welcome, Jennifer Watson


               Associate Dean, College of Letters & Science, UWM
3:15pm           Conference Introduction, Richard Grusin


                Director, Center for 21st Century Studies, UWM
3:30pm           Plenary: Elizabeth A. Povinelli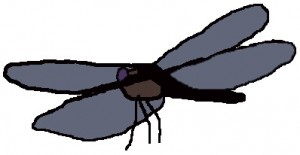 Anthropology, Columbia University


                Introduced by Kennan Ferguson
"The Four Figures of the Anthropocene"
As is known, although his histories of sexuality would consume much of his final life, Michel Foucault was not interested in sexuality in and of itself but only in relation to how it entangled itself in modern forms of power—what he called the "technology of life." Ditto with the four figures and strategies of sexuality: the hysterical woman (a hysterization of women's bodies); the masturbating child (a pedagogization of children's sex); the perverse adult (a psychiatrization of perverse pleasure); and the Malthusian couple (a socialization of procreative behavior). The reason Foucault cared about sexuality and its dominant discursive figurations and strategies, was because he cared about the formations of modern power within which he lived. This talk asks, what would the figures of power be if Foucault were writing today in the shadow of climate change, the emergence of the security state, and the shaking of neoliberalism.
4:45pm           Break
5:00pm           Plenary: Natalie Jeremijenko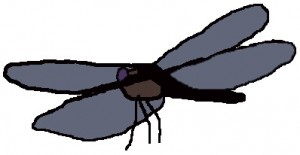 xdesign Environmental Health Clinic, NYU


                Introduced by Dehlia Hannah
"Wrestling Rhinoceros Beetles, Singing with Mussels, and Other Lifestyle Experiments"
Abstract forthcoming
6:30-8:00pm  Reception
FRIDAY, APRIL 11
8:30am           Coffee (Curtin Hall lobby)
9:00am           Plenary: Myra J. Hird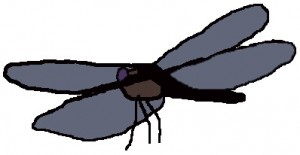 Environmental Studies, Queen's University


                Introduced by Rebekah Sheldon
"Landscapes of Terminal Capitalism, Aporias of Responsibility: Lifeworlds Inherited, Inhabited and Bequeathed"
The 'Anthropocene' captures an emerging recognition, and interest in, the specificity of human geo-social formations; that is, the simultaneous operation of human-created infrastructures and global politico-economic practices characteristic of industrial capitalism, and geological processes stretching back through deep time. Whether in the form of mining, nuclear, industrial, hazardous, sewage or municipal, and whether it is dumped, landfilled, incinerated or buried deep underground, waste constitutes perhaps the most abundant and enduring 'trace' of the human for epochs to come. But we are not so much leaving behind our waste for some imagined future humanity to deciper our history, as we are bequeathing a particular futurity through a projected responsibility. My research considers waste as a form of what I call terminal capitalism; a state whereby our only solution for dealing with the toxicity our relentless consumption and planetary depletion generates is by producing permanently temporary waste deposits for imagined futures to resolve. Through a compendium of field notes, participant observation, interviews, and archival research, this address examines three Canadian waste landscapes from what might be called an inhuman feminist perspective that invite questions about what is and is not meant to be seen, uncovered, dealt with, admired, entrusted, and forgotten. This address reflects upon what it means to be interested in and curious about our waste legacy: how to prepare for, represent, and participate in waste landscapes, attending as much to geo-biological processes as human political-economic practices.
10:15am         Break
10:30am         Breakout Session 1
Queer Futures (Curtin Hall 175)
Panel Chair: Elena Gorfinkel
◊  Jami Weinstein, "Cruising Dystopias: Queerfeminist Futurities and The Anthropocene"
◊  Claire Brault, "Capitalocentric Temporality as Uchronia: Futurological Climate Sciences Rush to Gaia's Deathbed"
◊  Miriam Tola, "Isabelle Stengers and Feminism: Deep Futures Beyond the Anthropocene"
Anthropocene Subjects I (Curtin Hall 118)
Panel Chair: Jessi Lehman
◊  Kai Bosworth, "Porous bodies :: porous earth: permeable spaces of feminist geophilosophy"
◊  Kathryn Yusoff, "Coal: queer genealogies in/of the blood"
◊  Rory Rowan, "Bodies Politic/Bodies Geologic: Difference, Universality and the Subject of the Anthropocene"
Contamination (Curtin Hall 108)
Panel Chair: Michael Oldani
◊   Selmin Kara, "Feminist Anthropocenema"
◊   Melody Jue, "Noise Pollution: Anthropo-scenes Beyond Geologic Thought"
◊  Michael Oldani, "Deep Pharma: Anthropology as Pharmaceutical Detox"
12:00pm         Lunch (Curtin Hall)
1:00pm           Film Screening: Goodbye Gauley Mountain: An Ecosexual Love Story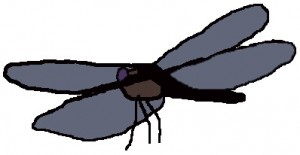 Director: Elizabeth Stephens with Annie Sprinkle


                 Introduced by Carl Bogner
2:15pm           Break
2:30-4:00       Breakout Session 2
Film Discussion (Curtin Hall 175)
Panel Chair: Carl Bogner
◊  Lauran Whitworth, "The Erotic Ethics of Ecosexuality: from G-Spots to E-spots"
◊  Beth Stephens, "Natural but not too Natural: Ecosex Encounters on the Edge"
Anthropocene Subjects II (Curtin Hall 118)
Panel Chair: Keith Woodward
◊  Arun Saldanha, "Sexual difference and chthonic universality"
◊  Elizabeth Johnson, "Beyond Productions of Ignorance: Agnotologies of the Anthropocene"
◊  Sara Nelson, "Beyond neoliberal natures: transformation and critical political economy in the Anthropocene"
Site-Specificity (Curtin Hall 103)
Panel Chair: Dehlia Hannah
◊  Astrida Neimanis and Kathryn High, "(Unintentionally) Extremophilic in the Anthropocene"
◊  Gabriel Piser and Brett Zehner, "Becoming Bodies: Affective Circuits in the Bakken Gas Fields"
4:00pm           Break
4:15pm           Plenary: Stacy Alaimo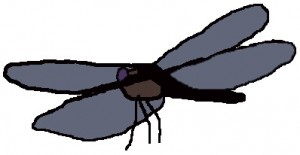 English, University of Texas at Arlington


                Introduced by Emily Clark
"Your Shell on Acid: Posthuman Vulnerability, Anthropocene Dissolves"
As the "anthropocene" arises as a pivotal term in environmental discourse, it may be useful to consider how the novel category becomes enlisted in all too familiar formulations, epistemologies, and defensive maneuvers. The term generates modes of knowing and being incapable of responding to the cataclysmic complexities of the anthropocene itself. Feminism, undetectable in the solid block of the "anthro," nonetheless offers invaluable modes of grappling with onto-epistemological and profoundly ethical matters that become us and undo us. Rather than imagining the human subject as a geological force who has left his mark on the planet, I call for industrialized humans to consider how ocean acidification dissolves the shells of sea creatures, and to contemplate our own shells on acid—liquifying the outline of the human. The toxic bodies of the anthropocene—and they are all toxic—call us to dissolve into an ethics of vulnerability, to inhabit the biophysical landscapes of risk, fluctuation, uncertainty, pleasure, and harm.  This is a world where creatures, including human creatures, struggle, experiment, and negotiate the strange agencies at the crossroads of bodies and places, making sense, making do. The predominant formulation of the anthropocene as terrestrial and geological need be complemented by approaches that address the chemical, biological, and aquatic dimensions of current environmental crises. Thinking from below, from immersed, liquid locales involves posthumanisms and material feminisms.
7:00pm           Poetry Reading: Juliana Spahr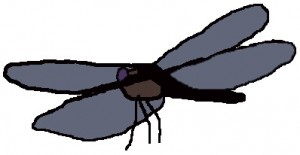 Woodland Pattern (720 East Locust St)
SATURDAY, APRIL 12
8:30am           Coffee (Curtin Hall lobby)
9:00am           Plenary: Juliana Spahr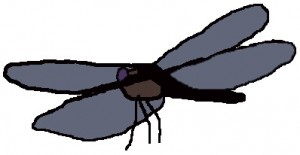 Poet; English, Mills College


                Introduced by Stephanie Youngblood
"Gender Abolition and Ecotone War"
Gender Abolition and Ecotone War is from an in progress book that I am writing with Joshua Clover. Our work is indebted to poetry, we begin with the example of the Hawaiian creation chant the Kumulipo, but our interest is in attempting to think about what sorts of anti-capitalist, and thus ecological, struggle might be meaningful in this moment. We have put the word "war" next to the word "ecotone" because we think that this struggle might be most usefully located in the places where two biomes meet, especially in the ur-ecotone of land and sea. But we also have used this conference as a chance to think about the gender differential as another possible ecotone and gender abolition as another necessary possibility when trying to imagine an ecotone war. While we begin with poetry, we middle with Italian Marxist-feminism, and then we end with some thoughts about all too brief blockade of the Port of Oakland in 2011.
10:15am         Break
10:30-12:00   Breakout Session 3
Hospitality/Hostility I (Curtin Hall 124)
Panel Chair: Katherine Behar
◊  Heather Davis, "The Queer Futurity of Plastic"
◊  Nicole Starosieleski, "Calibrating a Sense of Environment: Artificial Cooling and the Biopolitics of Thermoception"
◊ Jamie "Skye" Bianco, "#saltNsea : just another postnatural clustermuck and paradise"
Geophilosophy and Feminism (Curtin Hall 118)
Panel Chair: Bruce Braun
◊  Angela Last, "One in Other: Bodily Interventions in the Anthropocene"
◊  Jessi Lehman, "Life and Death at/of Anthropocene Seas"
Multi-Species (Curtin Hall 103)
Panel Chair: Nigel Rothfels
◊  Greta Gaard, "What's the story? Climate narratives, climate genres, and Feminist animal studies: Toward a postcolonial, material ecofeminist perspective"
◊  Affrica Taylor and Veronica-Pacinini Ketchabaw, "Ants, worms and young children: Mutual vulnerabilities, small things, and everyday common world encounters in the Anthropocene"
◊  Diane Chisholm, "Framing the End of the Species: Ecopoetics, Extinction and Sexual Indifference"
Labor in the Anthropocene (Curtin Hall 108)
Panel Chair: Annie McClanahan
◊  Alyssa Battistoni, "From natural capital to hybrid labor: towards a feminist political ecology for the Anthropocene"
◊  Christina Van Houten, "Critical Regionalism, Materialist Feminism, & Anthropocene Feminism: An Intellectual History"
◊  Michelle Yates, "Capitalist Patriarchy and the Radical Political Possibility of Anthropocene"
12:00pm         Lunch (Curtin Hall)
1:00pm           Plenary: Claire Colebrook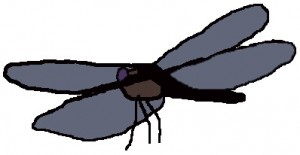 English, Penn State University


                 Introduced by Jane Gallop
"We Have Always Been Post-Anthropocene"
The proposed conception of the Anthropocene epoch marks is radical a shift in species awareness as Darwinian evolution was for the nineteenth-century.  If the notion of the human species' emergence in time requires new forms of narrative, imaginative and ethical articulation, then the intensifying sense of the species' end makes a similar claim for rethinking 'our' processes of self-presentation and self-preservation.
One of the dominant motifs of the anthropocene is climate change, which (as Bruno Latour has argued) closes down the modern conception of the infinite universe, drawing us back once again to the parochial, limited and exhausted earth.  It might be worth redefining all those hyper-modern proclamations of a  post-human and post-racial future as hypo-modern, as refusals of the species' bounded temporality.  Nowhere is this more evident than in the seemingly modern fascination with sexual difference.  It is the possibility of transcending sexual difference — of arriving at indifference — that has always been harbored as the human species' end.
2:15pm           Break
2:30-4:00pm  Breakout Session 4
Hospitality/Hostility II (Curtin Hall 124)
Panel Chair: Jaimie "Skye" Bianco
◊  Paige Sarlin, "Vulnerable Accumulation: Accounting for Occupy Sandy"
◊  Rebekah Sheldon, "Scavenge"
◊  Katherine Behar, "E-Waste"
Histories/Genealogies (Curtin Hall 118)
Panel Chair: Elizabeth Johnson
◊  Jill Schneiderman, "The Anthropocene: A Feminist Geostorian's Perspective"
◊  Susanne Bauer, "Soviet cyborgs, noosphere, and the naturecultures of biomedical extremes"
◊  Lynne Huffer, "Foucault's Fossils: The Return to Nature and Life Itself in Anthropocene Feminism"
Polarscapes (Curtin Hall 103)
Panel Chair: Jennifer Johung
◊  Lisa Bloom, "Witnessing Climate Change: Oil, Geopolitics and Landscapes of Invisibility: Ursula Biemann's Deep Weather (2012) and Brenda Longfellow's Dead Ducks (2012)"
◊  Judit Hersko, "Ode to the Sea Butterfly"
◊  Elena Glasberg, "Roni Horn's Icelandic Geontology"
Poetics (Curtin Hall 108)
Panel Chair: Stephanie Youngblood
◊  Marius Henderson, "Poems as Little Monsters: Exploring Materializations of (Poetic) Language in the Anthropocene"
◊  Laurel Peacock, "Full Fathom Five": Feminist Poetics Burying Humanism at Sea
◊  Ada Smailbegovic, "Cloud Writing: Describing Soft Architectures of Change in the Anthropocene"
4:00pm           Break
4:15pm           Concluding Roundtable
5:30pm           Closing Remarks: Richard Grusin


              Director, Center for 21st Century Studies, UWM
top