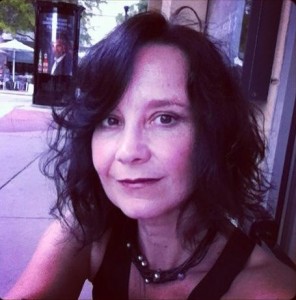 Stacy Alaimo, Professor of English and Distinguished Teaching Professor at the University of Texas at Arlington, has published widely in the environmental humanities, science studies, and feminist theory, on such subjects as environmental literature, film, art, architecture, performance art, and activism; feminist theory and nature; gender and climate change; and "queer" animal studies.  Her recent work develops models of new materialism for feminist theory, posthumanism, and the environmental humanities.  Her publications include Undomesticated Ground: Recasting Nature as Feminist Space (Cornell UP 2000); Material Feminisms (edited with Susan J. Hekman); and Bodily Natures: Science, Environment, and the Material Self (Indiana UP 2010)) which received the ASLE Award for Ecocriticism in 2011.  She is currently working on a book tentatively titled: Sea Creatures and the Limits of Animal Studies: Science, Aesthetics, Ethics.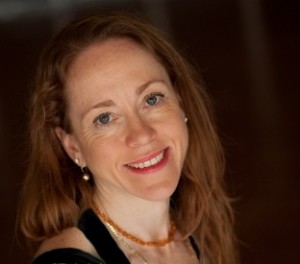 Claire Colebrook is Edwin Erle Sparks Professor of English at Penn State University. She has written on contemporary European philosophy, literary theory, feminist philosophy and poetry. Her most recent book is Theory and the Disappearing Future, co-authored with Tom Cohen and J. Hillis Miller (Routledge 2012). A follow-up co-authored volume, Twilight of the Anthropocene is to be published by Open Humanities Press in 2014.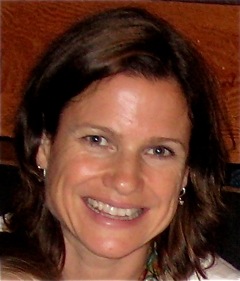 Myra J. Hird is Professor and Queen's National Scholar in the School of Environmental Studies, Queen's University, Canada. Professor Hird is Director of the general Research Group (gRG), an interdisciplinary research network of collaborating natural, social, and humanities scholars, and Principal Investigator of Canada's Waste Flow , an interdisciplinary research project focused on waste as a global scientific-technical and socio-ethical issue. Hird has published eight books and over fifty articles and book chapters on a diversity of topics relating to science studies.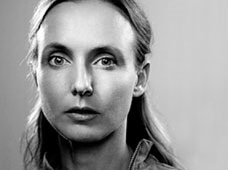 Natalie Jeremijenko directs the xdesign Environmental Health Clinic, which develops and prescribes locally optimized and often playful strategies to effect remediation of environmental systems –coordinating diverse projects to effective material change. She has a permanently installed Model Urban Development on the roof of Postmasters Gallery in Chelsea, featuring a small community powered by food waste. Her experimental design work explores the opportunity new technologies present for non-violent social change. Her research centers on structures of participation in the production of knowledge, and information and the political and social possibilities (and limitations) of information and emerging technologies. Her individual work has been exhibited in the MASS MoCA, the Whitney Museum, and the Cooper-Hewitt Museum, and she is part of an artists' collective called the Bureau of Inverse Technology.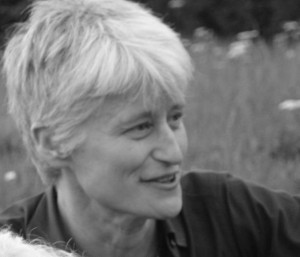 Elizabeth A. Povinelli is Franz Boas Professor of Anthropology at Columbia University where she also teaches in the Institute for Research on Women, Gender and Sexuality. Povinelli is the author of four books and multiple essays which explore the governance of the otherwise in Late Liberalism. She is also the co-director of the short  film, "Karrabing, Low Tide Turning," selected for the 2012 Berlinale  International Film Festival, Shorts Competition. From 2000 to 2004, she was editor of Public Culture.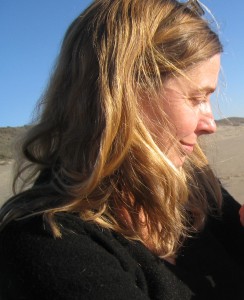 Juliana Spahr edits the book series Chain Links (with Jena Osman), the collectively funded Subpress (with nineteen other poets), Commune Editions (with Joshua Clover and Jasper Bernes). With David Buuck she wrote Army of Lovers, a book about two friends who are writers in a time of war and ecological collapse (forthcoming from City Lights). She has edited with Stephanie Young A Megaphone: Some Enactments, Some Numbers, and Some Essays about the Continued Usefulness of Crotchless-pants-and-a-machine-gun Feminism (Chain Links, 2011), with Joan Retallack Poetry & Pedagogy: the Challenge of the Contemporary (Palgrave, 2006), and with Claudia Rankine American Women Poets in the 21st Century (Wesleyan U P, 2002). And several times she has organized free schools with Joshua Clover: the 95 cent Skool (summer of 2010) and the Durruti Free Skool (summer of 2011).